1. Login to your CCCINTERNET WebMail Account.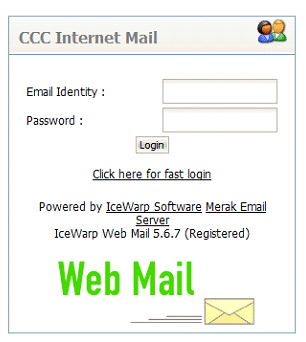 2. Click the Address Book button.

3. Click 'Export Contacts' as shown below.

4. Click SAVE.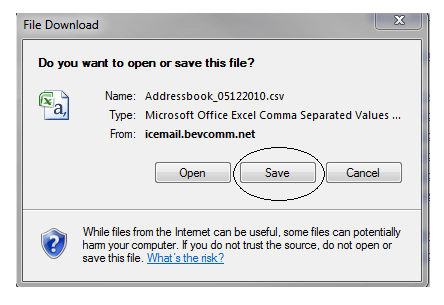 5. Save the exported address book in the My Documents folder on your computer. Record the file name (Addressbook_xxx.csv) shown in the file name field. Your address book is now now saved to your computer.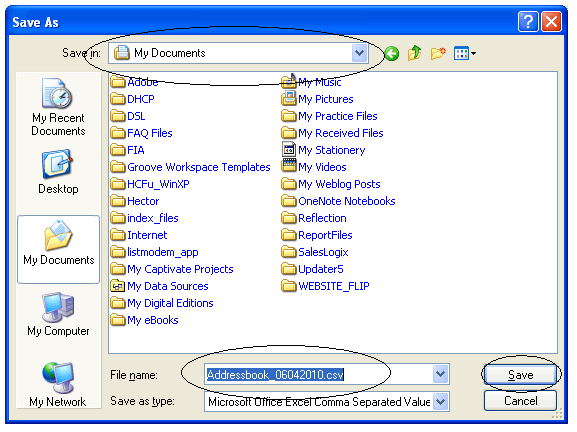 After July 12, 2010 --- Import your address book file to your new CCCINTERNET WebMail.
More information will be available soon on how to import your addresses into the new CCCINTERNET WebMail.
Thank you!